Harry
#1 Dog of All Breeds in Sweden 1997
#1 Afghanhound male in Sweden 1997
Multi BIS, Multi SBIS Int. Nord. Sv. N. Dk. Fin Ch
Gengala Been There
4th of May 1992 - 10th of September 2004
Sire: Ch Aboukir High Priority Dam: Gengala Popsicle
Breeder: Mrs ML Hickie, Aus.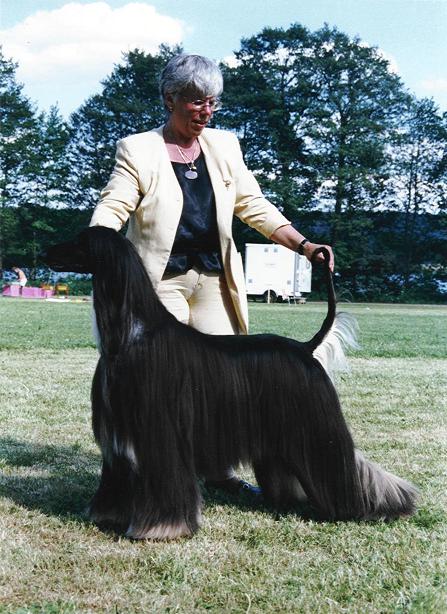 Harry came to us from Australia in December 1992, 7 months old. In December it is summer in Australia and winter in Sweden. We had lots of snow and he loved it at once. Winter was his favourite season. He loved to swim in the snow. Harry did what we thought was impossible. He was
TOP WINNING DOG OF ALL BREEDS IN SWEDEN 1997.
We were so proud and happy and Harry had a party to celebrate his big win.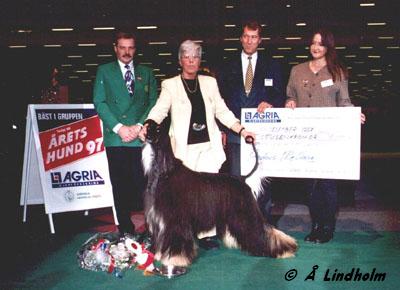 After that we have only shown Harry in Sweden at the Skokloster weekend 1998. He did it again and won Best of Breed both at the Afghan Hound Club show and at the Sighthound club show.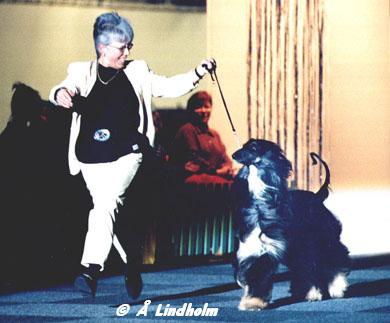 A day at work for Harry and his team, the sun is not always shining .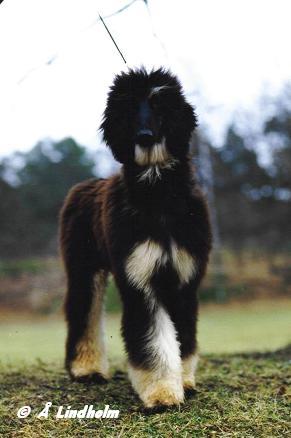 Harry 8 month old